My laptop had been acting squirrelly for the better part of several months.  It finally got to the point where I decided it was time to flatten it and start over.  And so I did the fdisk thing and started going to town.  I had my Vista install disks and my MS Office disks and everything I needed to start fresh.  Everything was going swimmingly until I hit the point where I was asked to enter my key.  Which I did.  It was at this point that the install process came to a screeching halt.  Evidently Microsoft was suspicious of this installation.  I don't know why.  I think this was the second time I'd ever used the installation media.  It was suggested that I call MS support to verify my installation.  I don't know why, but for some reason this really really pissed me off.  I didn't want to call MS to verify my key. I spent ~$100 on this software, I should be able to use it without getting permission.
And it was at this point that I decided to take a look and see what had been going on in the Linux world.  I've used various Linux distributions in the past.  Occasionally they worked to do what I needed to get done…  which was usually something fairly specific.  More often than not it was a huge pain in the ass.  It had been such a pain in the ass that I'd never really considered using Linux as my main O/S.  I think the last time I'd made an honest stab at getting a Linux setup working was on an old machine that I wanted to use to move VHS tapes to digital.  After much tinkering I had managed to get Puppy Linux to work on it.  That machine ended up having a catastrophic failure in either the ram or the processor.
But back to my laptop…  I spent quite a bit of time researching different distributions before making the decision of what to install.  As the title suggests, I decided to install Linux Mint, specifically version 17.1 Rebecca.  I downloaded the installation image and burnt it to a DVD and then prepared myself for the hell that was to come.
Then something totally unexpected happened, it worked.
Seriously, straight up worked.  I was floored.  Everything worked.  No tinkering.  But I knew that this was Linux so I knew sooner or later the monster would raise it's head and breath destruction.  I'm still waiting for that to happen.  I've had Mint installed on this laptop for over 6 months and I've only had to reset the system once and funny enough it was when I tried emulating a Windows program.
I find this hard to believe much less say, but for nearly every type of user, this distribution of Linux can be considered a replacement for Windows.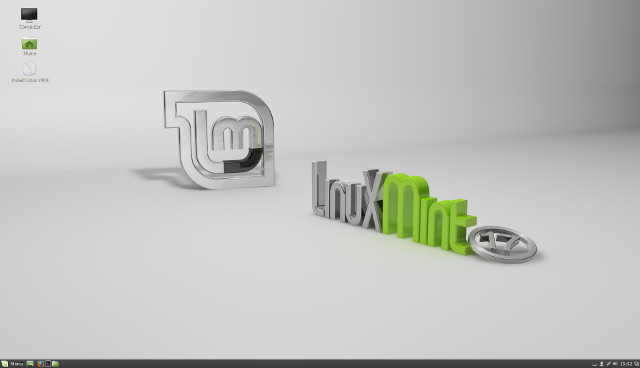 Please follow and like us: